This is breaking news coming right from the G-folks : Google has decided to redirect Google's Chinese web users of Google.cn to its Hong Kong site Google.com.hk starting from today.
This has been posted in Google's official blog.
earlier today we stopped censoring our search services—Google Search, Google News, and Google Images—on Google.cn. Users visiting Google.cn are now being redirected to Google.com.hk, where we are offering uncensored search in simplified Chinese, specifically designed for users in mainland China and delivered via our servers in Hong Kong.
This is the Google.cn's cached page as seen from Bing's cache.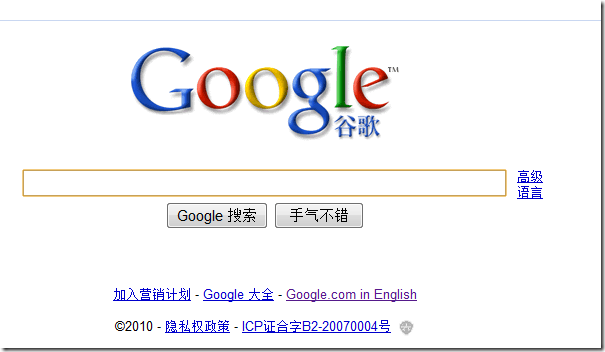 This is the new Google.com.hk site where the Google.cn users being redirected: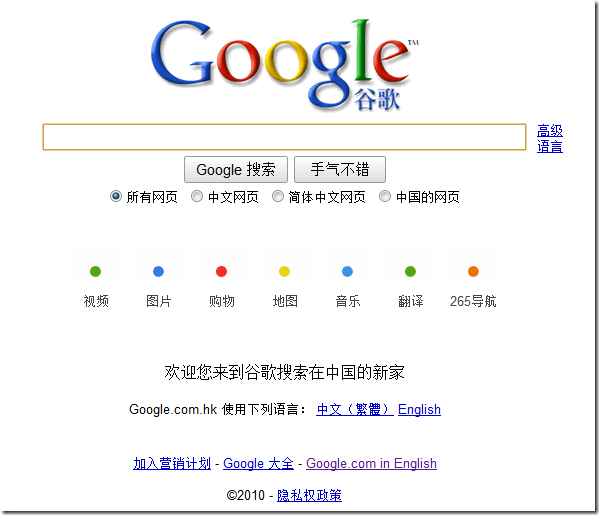 Also Google is predicting that at any moment, the Chinese government may stop access to its services.
We very much hope that the Chinese government respects our decision, though we are well aware that it could at any time block access to our services.
Hence to keep its users notified about any blockage of Google's services, it has set up a new web page (China service availability), where one can see the status report of various Google's app services.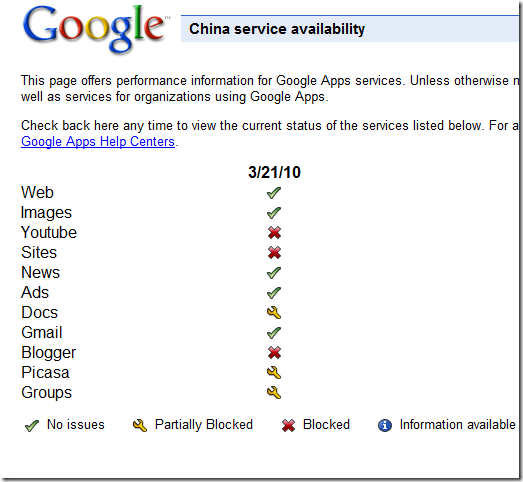 Google is also worrying about the safety of its employees in China, which is clear fro this statement:
Finally, we would like to make clear that all these decisions have been driven and implemented by our executives in the United States, and that none of our employees in China can, or should, be held responsible for them.