Some times we go so mad that we even forget our account password :), no one is exception.

Then we have to go through the difficult tasks of verifying our DOB, or secret security questions etc.
Google thought about it, and has added a new option which allows users to recover their Google account password through SMS [Text Message].
How to Enable This Feature?
Just sign into your Google account and as shown in the above screen shot, click on 'Change Password Recovery Options'.Just enter your mobile number in the required filed to avail this feature.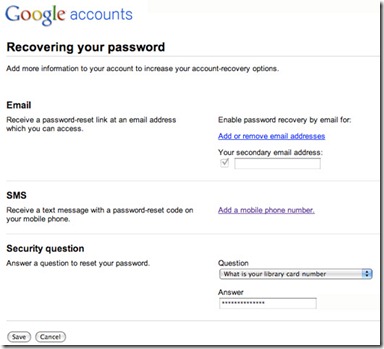 [image:Official Gmail Blog Post]