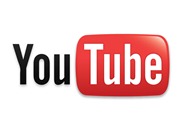 We all love YouTube and the ever increasing millions of videos continually posted on it. We like to share the videos with friends over various social networking platforms (yeah, for the same reason, youtu.be URL shortening service was launched by Google!). Everything is fine and cool, no problem with sharing and watching as long as videos that you share are short in length. But what do you do when you need to share a video which is a bit longer and you wanted to emphasize on only specific portion of the video? Yeah, YouTube has added support to quickly skip or start any video from specific time frame. To do this, you just had to append the time ("t=") parameter to the URL of the video. Where you can specify the time in seconds (or in minutes) to instruct the video to load from that particular time.
http://www.youtube.com/watch?v=suTDT6-Q8NE#t=61s                
                     or
http://www.youtube.com/watch?v=suTDT6-Q8NE#t=1m1s

If you open the above URL in your browser, you can see that the video starts from 1 minute 1 second mark.
Now YouTube has decided to cut down this manual work on the users' part. When you watch any video, just right-click on it and you will see a new "Copy video URL at current time". You will now have the URL with "t= " parameter appended to the video automatically corresponding to the point of the time in the video at which you selected this option.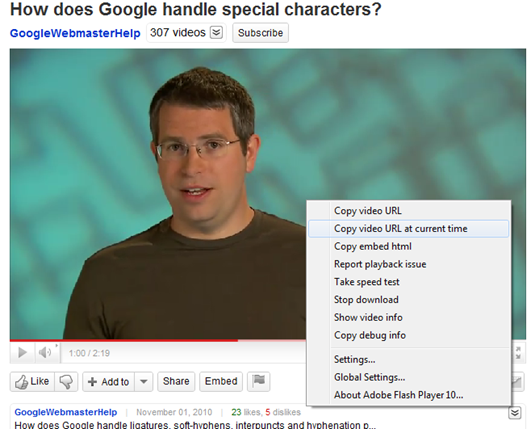 [Via] Labnol