Voice Search for Google Chrome is a useful extension that lets you to quickly search the web using your voice input.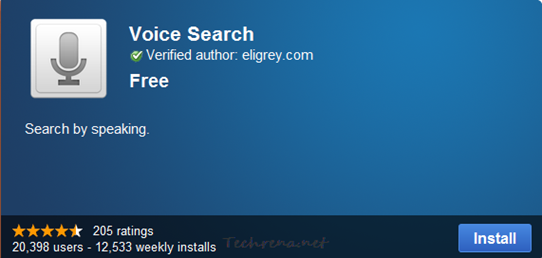 Google Voice search feature is nothing new, Google has been offering this feature for various Android, iOS and other smartphones for a while but I don't why they haven't really tried getting this handy feature for PC users. The extension of course is not built by Google. You need to have a built-in or an external microphone to use this feature. The extension comes with preloaded search engines like Google, Yahoo, Bing, WikiPedia, Wolfram|Alpha, DuckDuckGo, YouTube etc. The extension also integrates a speech button into all the HTML5 search input boxes. Just enable your microphone say a word like for instance "Sony Ericsson Arc" just add the search engine name before your query, like "Google Sony Ericsson Arc" to search in Google.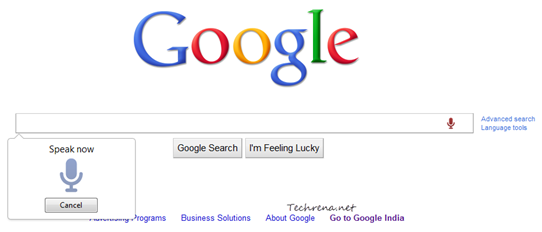 This is experimental feature and the voice input may not be accurate. Also, English is the only supported language for now. The extension is also missing a keyboard shortcut to activate the voice search. Though the extension is not so impressive but it is a good start, we hope Google comes out with an official app for Chrome, until then try using this.
Install Voice Search for Google Chrome [from Google Chrome web store]